Who likes to wake up an extra half hour if you don't have to? Here are some easy ways to make your morning routine run a little smoother.
Hair
No time for a full blowout? Straighten the top and front sections, then pull them into a low ponytail or bun. Keep it neat by wearing a headband about 1 inch from the hairline.
Outfit
If you know your schedule for the week, take a few minutes on Sunday to plan out each outfit.
When you find a
flattering dress
you absolutely love,
take it to your tailor and have him replicate several versions in different colors and prints each season. Add some jewelry, a sweater or jacket to make each outfit unique.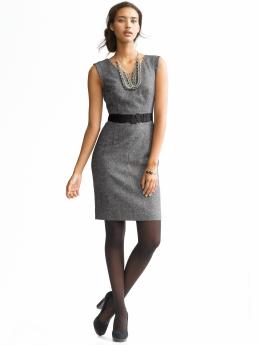 Breakfast the night before
Prepare a smoothie the night before and either freeze it into individual Popsicle molds or just keep in a cup ready to grab on your way out the door.
Morning Glow
After you wash your face in the evening, mix a few drops of self-tanner
into your night cream. In the morning your skin will look warm and refreshed. It will be easy to slip out the door without full makeup.
Touch Up at the Office
If you have naturally wavy hair, wash it the night before and wrap it, still damp, into a bun when you go to bed. At the office, undo hair and quickly style a few pieces around the face with a mini (stashable!) curling iron. Try Conair's Mini Pro 1-inch ceramic curling iron; $18.
Work Your Commute
Time-saving pro Peter Walsh suggests starting your morning with a brisk walk to the train or subway station instead of driving. This not only makes you green, but also gets a little morning workout in. In your bag, bring a lightweight wrinkle free outfit along with some body wipes, deodorant, and dry shampoo to freshen up at the office with.
Purse
Who doesn't have multiple purses stashed in your closet just waiting to be used. I know I do, but who wants to continuously switch all your belonging from one to the other? Well here's a cleaver little solution that will hopefully make the transition a little easier. Try the Cherry handbag organizer ($26;
goneshopping.ca
)
. You can also use a makeup bag.